Punchestown urges Naas businesses to paint town red
08.04. 2014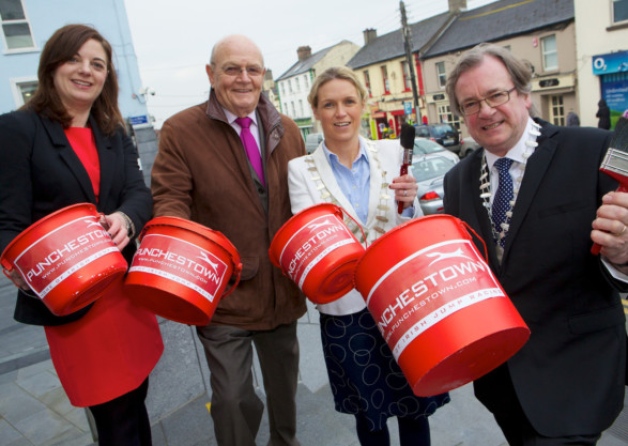 Organisers of the upcoming Punchestown National Hunt festival are urging local businesspeople to 'Paint The Town Red' in Naas to coincide with the racing event.

The campaign will see Naas and surrounding villages adorned in bunting and banners to celebrate the festival, which runs from Tuesday 29 April to Saturday, 3 May.
Businesses are being asked to decorate or visually merchandise their business fronts with a Punchestown festival theme. This could include anything from signage to glass murals, clever use of props or even business vehicle decoration. The aim is to highlight the fact that local businesses are open for racegoers to dine, shop, entertain and do business during the festival and beyond. The business that best celebrates the Punchestown Festival through visual display of its property front will win a cash prize of €1,000.
Mayor of Naas Eimear McDaid welcomed the initiative by saying " I would like to extend a warm welcome to our visiting racegoers and urge all of us here in Naas to roll out the red carpet".
Punchestown General Manager Dick O'Sullivan said "All indications at this point are that we will have a massive number of visitors from the UK given that many of the local hotels are booked out already. We encourage the businesses of Naas to get involved in Paint The Town Red as the financial input for the business is very little - it will only cost some time and creative juices!"