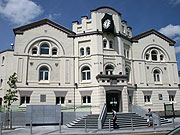 Naas Town Hall
Main Street, Naas, Co. Kildare, Ireland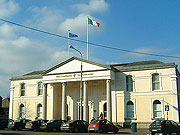 Naas Courthouse
Main Street, Naas, Co.Kildare, Ireland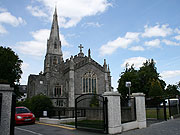 Church of our Lady & St. David
Sallins Road, Naas, Co. Kildare, Ireland.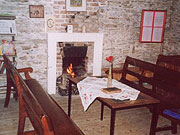 Ballitore Quaker Museum
Ballitore Quaker Museum, Ballitore, Co. Kildare.
T: 059 862 3344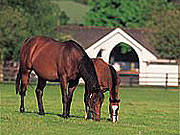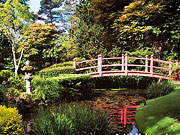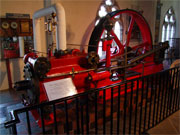 The Steam Museum & Lodge Park Walled Garden
Lodge House, Straffan, County Kildare.
T: 01 - 627 3155 W: www.steam-museum.com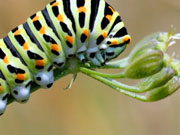 Historic Sites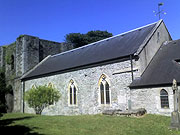 St. Davids Church, Naas
Main Street, Naas, Co.Kildare, Ireland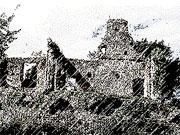 Jiggenstown Castle
Jigginstown, or Sigginstown House as it was also known, one of Kildare's most prominent ruins, was constructed under the guidance of Thomas Wentworth. Wentworth was Earl of Stafford and was Lord Lieutenant of Ireland during the reign of Charles I. Stafford had planned the building with the idea that it could be home to the king on royal visits to Ireland. Whether this would have been accepted by the king is debatable. Stafford was accused of treason by enemies in the House of Commons never lived to see if indeed he housed a king, as he was sentenced to death and died on the scaffold.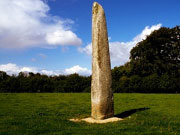 Punchestown Standing Stone
Punchestown, Naas, Co. Kildare.
Punchestown Standing Stone is the largest of eight longstones in Co. Kildare. Made of granite it is nineteen and a half feet above ground and eleven feet in circumference. A quarter of a mile to the west is another longstone, at Craddockstown. A story relates that an attempt was made by a Viscount of Allen to move the Punchestown Stone to his mansion by yoking fourteen pairs of oxen by chains to the boulder. This attempt to pull it from the ground caused it to lean at a dangerous angle. In 1934 it was decided to re-erect the stone vertically.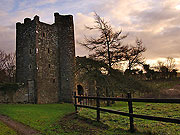 Kilteel Castle
Kilteel, Co. Kildare, Ireland.
What Naas Offers
Naas Feature Listings