Landmark Naas business premises is put up for sale
05.12. 2013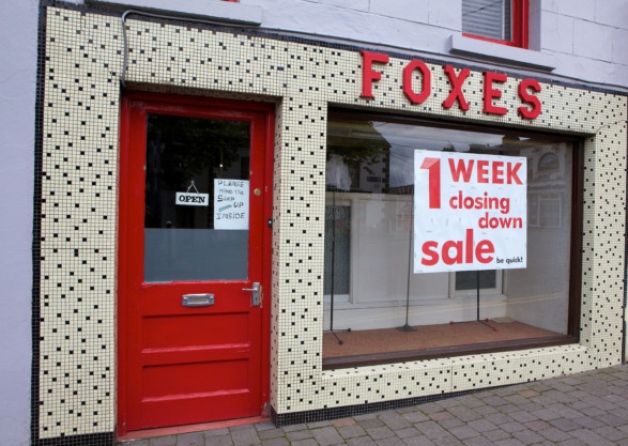 One of the oldest business premises in Naas has been put on the market for sale and is expected to fetch in the region of €195,000.
Foxe's shop at South Main Street closed about 13 months ago having sold clothing, mainly for women and yong children since the 1930s.
The closure followed the decision of Top Twenty proprietor John Forde to close his music store at the other end of the town after 25 years.
Both shops closed because of the recession, shopping centres on the outskirts of Naas and the clamping of vehicle in privately-owned car parks as well as the cost of parking.
Foxe's also used to sell funeral habits. The store was well known to generations of older people and it came from a time when retailers were independent traders rather than franchise operators of well known brand names.
It was set up by Ann Rochford and later taken over by Mary Foxe, whose husband Michael was an undertaker at nearby Fairgreen. Mrs. Foxe died in 1983 and the business was then run by Mary Fitzsimons until she passed away in September 2011. Ms. Fitzsimons began working there as a 21 year old apprentice in 1951.
The premises consists of a retail unit, a storage shed as well as a living room, kitchen/dining room, with 3 bedrooms and a bathroom upstairs; although there is no access from the back. Selling agent Douglas Newman Good (Naas) representative Richard Doyle told the Leader: "It is a prime site and the premises is synonymous with Naas."
He said it would have many uses for the eventual buyer either as a retail enterprise or living accommodation. He said that, subject to planning permission requirements it could also houses offices. The sale followed the purchase of the Ivy Inn two years ago for of €500,000.