Patrick Wolf to play Oxegen 2011
21.06. 2011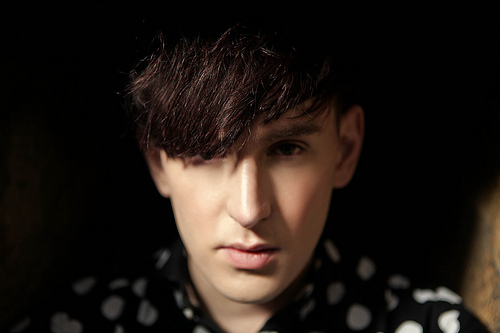 The incredible Patrick Wolf will play Oxegen on Sunday 10th July.
Patrick Wolf's current single "The City" was BBC Radio 2's most played track recently and looks set to break Wolf out from his major cult status into the mainstream. His new album "Lupercalia" is released on June 20th and is already been heralded as one of the most important and innovative releases of the year.
Having worked with artists as diverse as Florence Welch, Eliza Carthy, Marianne Faithfull, and Patti Smith, Patrick Wolf's iconoclastic music has seen him spread his prodigious talents into a number of fields.
But it is as a songwriter and solo musician that Wolf has made his biggest impression with each of his albums gaining more critical plaudits and recognition than the last.
A limited edition single "Time Of My Life" was released at the end of last year and heralded this new sound for Wolf, fusing an innate sense of song-writing genius with a resoundingly commercial thrust. The Guardian wrote:
"Not only is this 'Pick of the Week' it's shimmying up the Singles of the Year list. There's not a lot to say about Wolf's song-writing skills here that doesn't end in gushy superlatives. This is many kinds of wonderful."
"The City", with its almost 1970's Rolling Stones-like horn riff and relentlessly euphoric feel, is an even more direct introduction to Patrick Wolf's new direction and, as such, will firmly propel him into the bigger arena that the scale and ambition of this new music already inhabits.
"Britain's most innovative, radical and creative pop star" The Observer
"Luxuriant and joyous pop with an overriding message of love conquering all"
NME Albums of 2011 preview
"All hail the crown prince of alt-pop, then, who makes a dashing return with new material that's romantic, urban and urbane" Metro